A local company
LA FEUILLE VERTE IS A 100% QUEBEC COMPANY.
Our mission is both simple and ambitious: to do people good with hemp. To achieve this goal, we grow, process, and market THC-free cannabis products. These products are marketed under different brands in order to meet the needs of a variety of customers.
PROMOTE HEMP CULTIVATION
For more than 15 years, La Feuille Verte has been working in partnership with Quebec farmers who grow male-female hemp. They harvest the seeds of this plant and then transfer them to a press. Here the seeds are cold crushed to obtain our famous hemp oil. This substance is perfectly balanced in omega 3 and 6 fatty acids. Because of its exceptional nutritional value, hemp oil is the #1 ingredient in the majority of our food products.
CANNABIDIOL (CBD)
At La Feuille Verte, we have been experimenting since summer 2019 with our own crops. Our goal is to determine the optimal way to grow female hemp in the climate of Central Quebec. Thanks to our sustained efforts, we now know how to grow female plants capable of producing splendid flower heads which are both resinous and highly concentrated in cannabinoids.
With our internal research and development program, we select the best phenotypes in order to cultivate plants rich in CBD. In recent years, this famous molecule has been highly sought after for its therapeutic properties. Moreover, its consumption does not alter the senses as THC would. As soon as legislation will allow it in the coming years, this raw material will be used in several of our products.
INNOVATION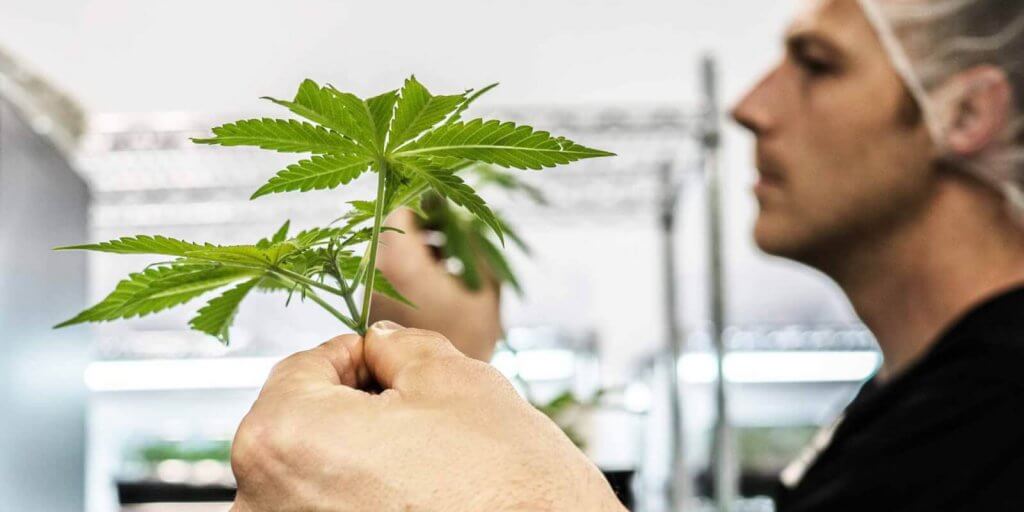 Our team is well aware that research and development is necessary in order to innovate and market beneficial products. Consequently, La Feuille Verte has obtained a license from Health Canada to conduct trials for the next 5 years. We will study terpenes as well as different molecules in order to be able to commercialize superior quality Quebec products in the coming years. In order to optimize this process, we are organizing partnerships with various well-known scientific institutions in Quebec.
Find our products all over Quebec
with our principal partners and many others.